Parrot World, a park in tribute to parrots and biodiversity
Eric Vignot - President and Founder of Parrot World
It was in the mid-2000s that Éric Vignot, President and Founder of Parrot World, fell in love with parrots. Fascinated by these multicoloured birds and their unrivalled intelligence, he began to take an interest in their way of life. He first volunteered at a parrot shelter and became aware of the threats to the species: disappearance of their natural habitats, poaching and the sometimes unsuitable living conditions in private homes.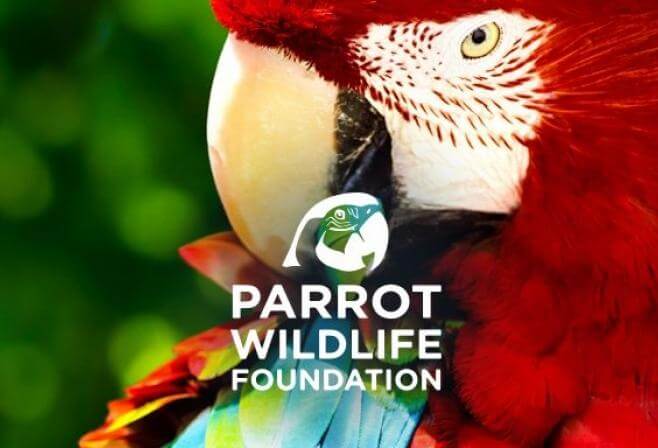 First step: creation of the Parrot Wildlife Foundation
After 40 years as a business owner, Eric Vignot took advantage of the sale of his company in 2015 to change his life and devote himself to philanthropic actions for parrot protection. He set up the Parrot Wildlife Foundation, a foundation that supports psittacine conservation programmes in natural habitats, such as South America, Africa and Asia.
In France, the PWLF works to improve the living conditions of domesticated parrots by organising awareness days for owners. 
Find out more about the Parrot Wildlife Foundation's protection activities, such as the construction of a rehabilitation aviary for grey parrots from Gabon injured by poaching, or the safeguarding of vinaceous-breasted amazons in Chile.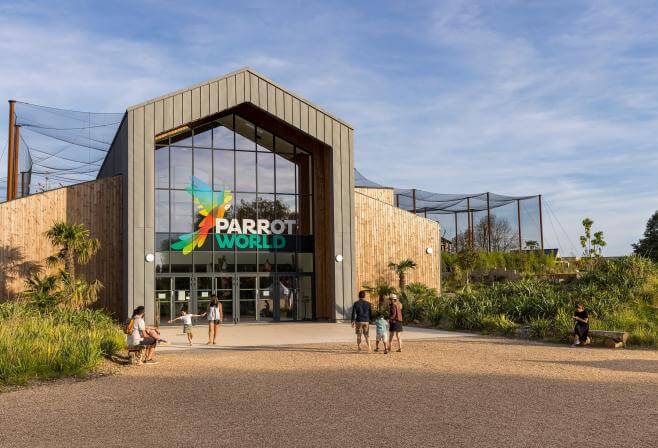 Second step: creation of a wildlife park to raise awareness and amaze
Eric Vignot wanted to further extend the reach of the Parrot Wildlife Foundation and encourage collective awareness. He imagined an immersive wildlife park where parrots would be the ambassadors of nature, so fragile and mistreated in many parts of the world.
At Parrot World, parrots can fly in the open air and live among other endangered species normally present in their natural habitat: jaguars, otters, ibis and pink flamingos to name a few. In an exotic setting reminiscent of the Amazon and Patagonia, Parrot World offers visitors the opportunity to discover the beauty and diversity of South American landscapes. It's a special experience that helps better understand how valuable ecosystems are and the importance of preserving them.
The park focused exclusively on South America in 2020, but Eric and his team are already working on expanding the park to represent Asia and Africa, two major biodiversity hotspots. 
Jamy Gourmaud, Ambassador of the Parrot Wildlife Foundation
Jamy Gourmaud, famous host of the educational French TV series "C'est pas sorcier" and defender of nature, has committed to being an ambassador for the Parrot Wildlife Foundation. He takes time out to raise the general public's awareness about the Parrot Wildlife Foundation's actions on ecosystem conservation. 
Our commitments
CONSERVATION
The park works closely with the European Association of Zoos and Aquaria and participates in the conservation of threatened species in their natural habitats.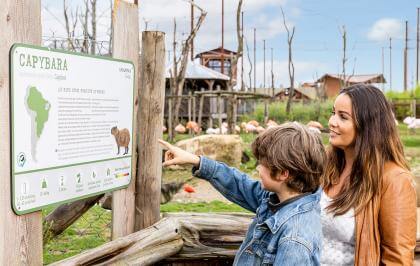 EDUCATION
Encourage our youngest visitors to want to protect nature and its inhabitants by offering a fun experience discovering South America's ecosystems. 
IMMERSION
Give visitors the chance to delve into the heart of South American landscapes to better understand the complexity and interdependence of all living beings.