Our wildlife teams will help you learn more about the park's animals through fun and educational activities.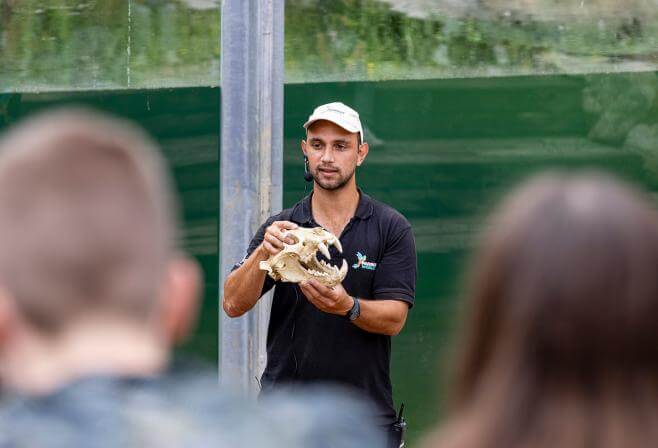 Educational activities
LEARN TO PROTECT
There are no animal shows at Parrot World, but we do offer educational activities with our scientific guides.
Our park seeks to help everyone of all ages to gain a better understanding of the animals and to learn about the threats to these species in their natural habitat. 
Activity times are indicative and may be subject to change.
We invite you to inquire on site on the day of your visit.
ZOOKEEPER FOR A DAY
EXCLUSIVE ACTIVITY, Only in French.
Feeding animals, entertaining them, getting close to them... Does this sound like a dream come true?
Parrot World invites you to take part in an unforgettable experience... don your animal caretaker's outfit for a few hours and go and meet the adorable and amazing animals !