A magical stay inspired by the South American forest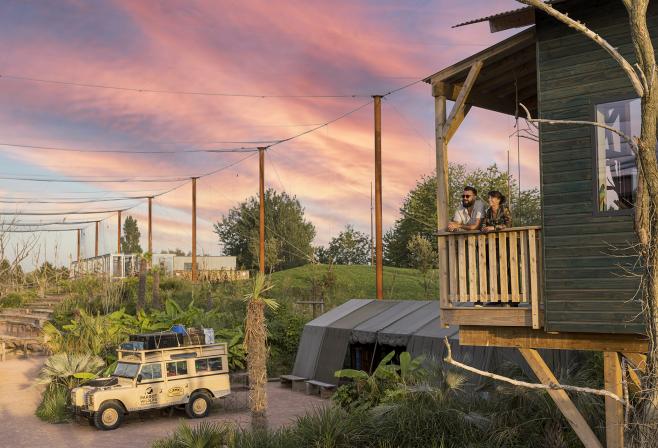 An ambassador for the Amazon and all its beauty, Parrot World is a recreation of the South American landscape with majestic exotic species such as the jaguar, giant otters, Humboldt penguins and hundreds of parrots.
You will discover these animals in their reconstituted natural habitats, some of them even live in complete freedom in the park: in the aviary, the parrots fly happily over your heads! If you are lucky, you may even get close to them.
To extend this immersive experience, the park offers you the chance to sleep as close as possible to these adorable feathered and legged companions thanks to 5 lodges inspired by the houses on stilts found on the banks of the Amazon. Your childhood dream becomes reality.
Currently at Parrot World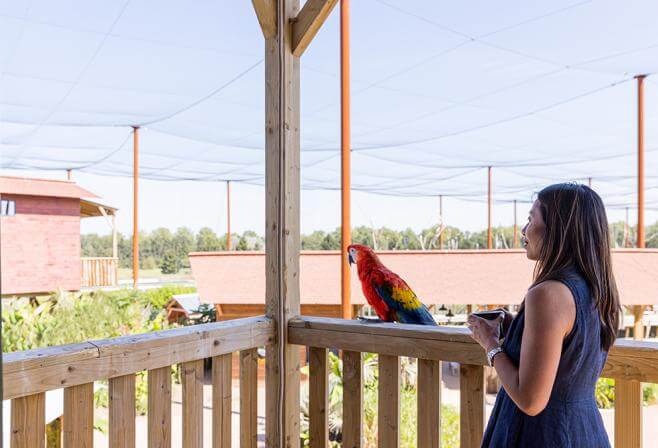 CET ÉTÉ UNE NUIT INOUBLIABLE AU COEUR DE LA GRANDE VOLIÈRE
PROMO - 50€ de remise sur votre séjour en lodge Amazonie ou Pantanal
Avec le code promo AMAZONIA promotion valable pour toute réservation de séjours en lodge Amazonie ou Pantanal du 14 juillet jusqu'au 30 septembre 2022 pour des séjours ayant lieu entre le 14 juillet et 30 septembre 2022 hors samedi soir.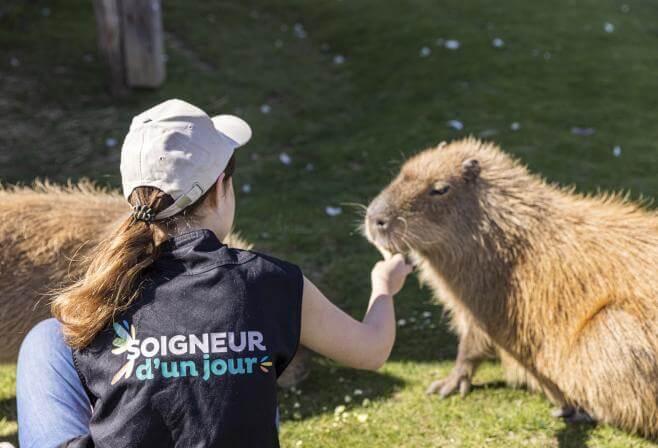 Zookeeper for a Day
Extend your immersive experience !

Add to your stay our additional Zookeeper for a Day offer 
and become an animal caretaker for half a day !
Sleeping close to the animals, an unforgettable immersive experience
Each lodge has its own universe. Facing the jaguars, the river of otters or the scientific camp, you live a singular adventure full of surprises, punctuated by the coming and going of the animals.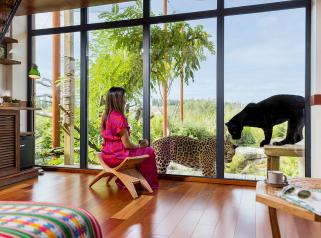 Watch the jaguar at nightfall
Opposite the jaguar enclosure, two pretty cabins welcome you for a change of scenery. Made of natural materials, these comfortable and warm lodges blend into the wild environment of the felines' habitat.
They have a lounge/adult bedroom and a mezzanine for children. The large bay window overlooking the jaguar enclosure floods the room with soft light, allowing you to fully appreciate the breathtaking view of this little piece of Amazonian forest.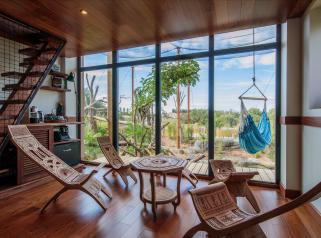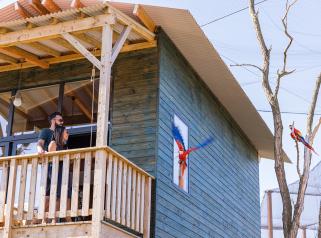 Watch parrots fly majestically
Aspiring explorers, experience a timeless stay in the middle of a camp of scientists who have set out to discover the riches of South America. From the top of your perched hut, you will be able to admire the parrots flying like you have never seen them before!
The first lodge is just a few steps away from the Parrot Wildlife Foundation's scientific camp, in the world of scientists who work passionately to protect endangered animals and ensure the survival of species.
The second lodge overlooks the river in the aviary. You can watch the parrots and other exotic birds from your terrace on stilts, with your family or friends, during a break to discover the South American fauna.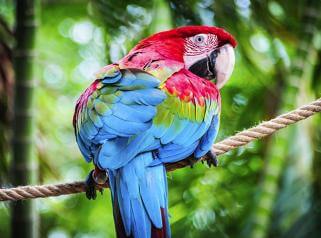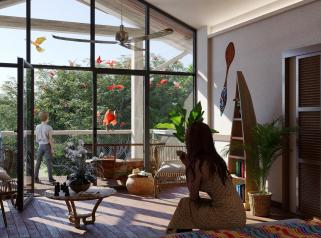 An unforgettable stay in front of the red ibis
Named "Pantanal" in homage to the wild prairies and savannahs that stretch from Brazil to Paraguay, this lodge will delight bird lovers of all kinds.
It stands opposite a pond decorated with aquatic plants and a majestic tree where red ibises, night herons and other birds have decided to make themselves at home.
An enchanting sight that you can enjoy from the comfort of your bed in the morning.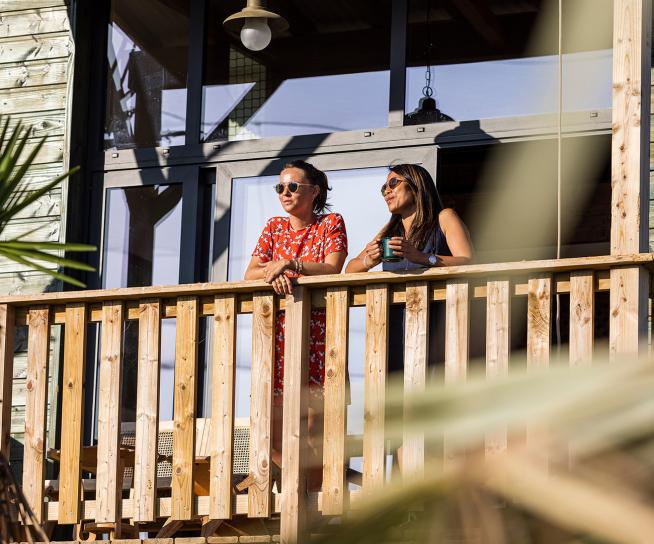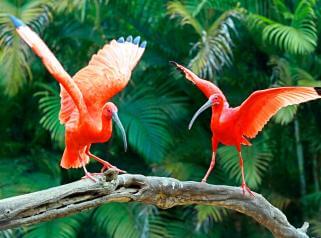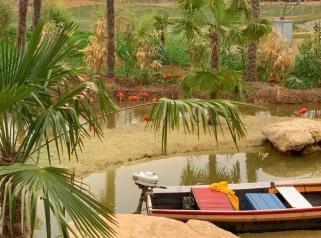 Our hotel stays at Domaine de Crecy, 2 minutes walk from Parrot World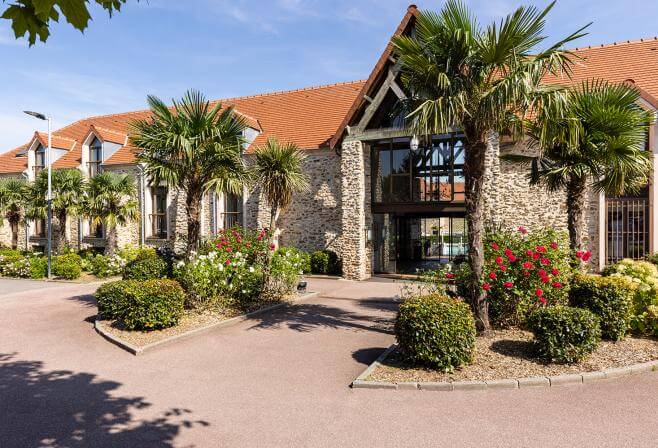 To make your stay last while offering you a moment of relaxation, the hotel Les Suites - Domaine de Crécy is ideally located 200 m from the park.
The Domaine features 28 spacious suites that can accommodate from 2 to 6 people throughout the year and a restaurant Le Panoramic open for lunch and dinner.
Surrounded by nature, this charming hotel is equipped with a beautiful swimming pool, a tennis court, a driving range and two golf courses.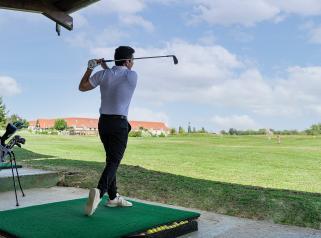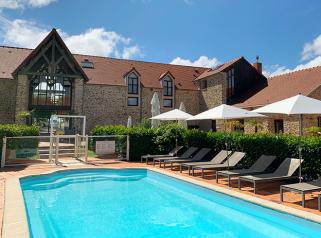 For any question about our lodges stays
Contact Le Domaine de Crécy :
+33 1 64 75 34 44
info@domainedecrecy.com